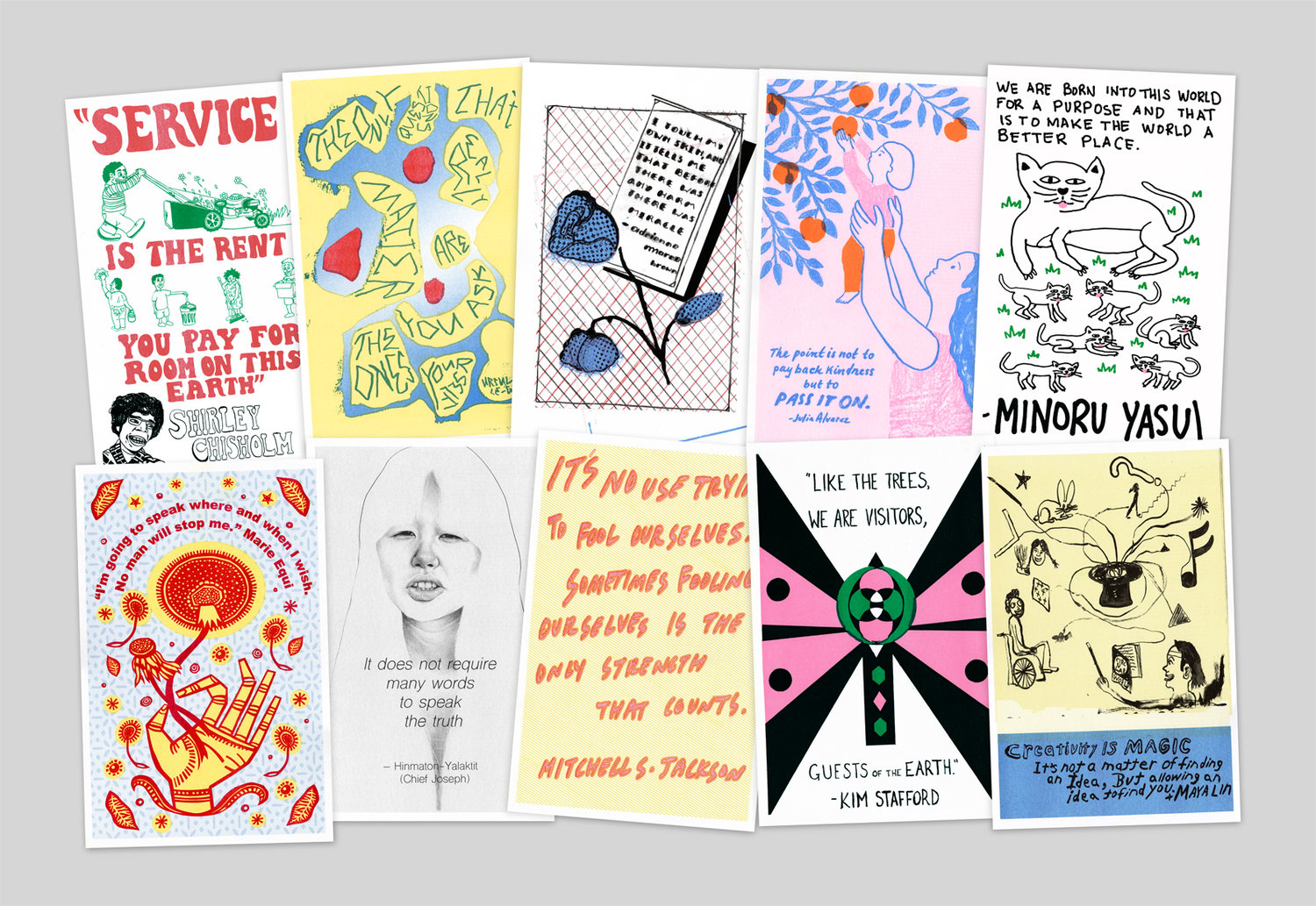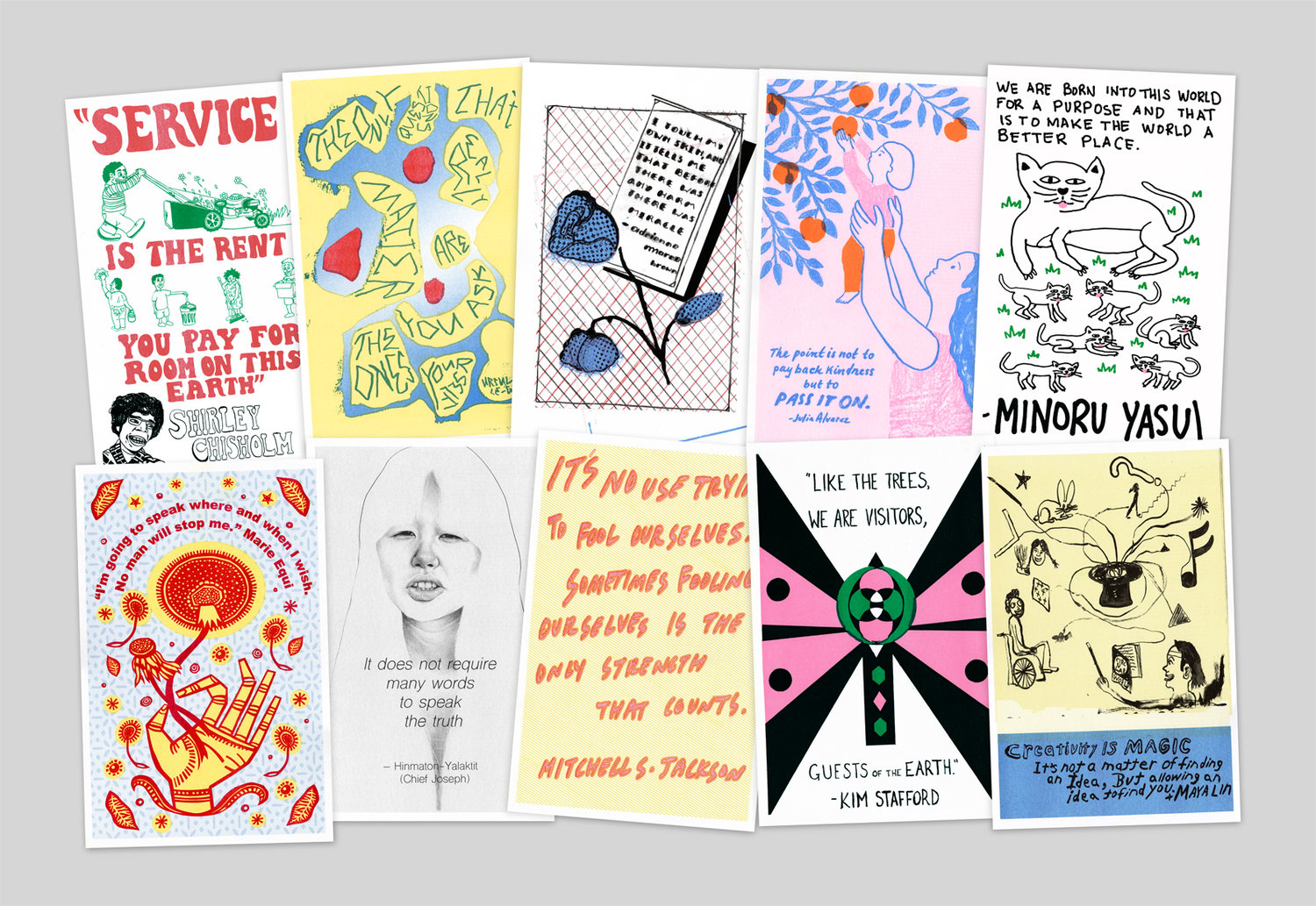 Class Set Volume 4 (10-poster Edition)
$100.00
Class Set is an edition of ten 11" x 17" Risograph-printed posters featuring quotes by authors and activists. Each print in the edition is designed by a different artist.
Sales of Class Set poster support the project's goal of providing free art to K-12 classrooms that inspires and affirms young people by encouraging divergent thinking, questioning, creativity, curiosity, resilience, resistance, solidarity, and social justice.
The project has distributed over 22,000 prints to schools worldwide, partly through purchases made by people like you! Sets distributed to K-12 teachers are also accompanied by a 20-page curriculum guide designed to develop students' skills in creative thinking, making, and writing.
For more info about the project, and to see images of individual posters, visit ClassSet.org.
VOLUME 4 launched in January 2020 as a collaboration with artist Anne Greenwood Rioseco. This volume received funding from the Portland Institute of Contemporary Art's Precipice Fund and features artists from the Portland, Oregon regional area.
Participating artists: Tannaz Farsi, Anna Fidler, Midori Hirose, Johanna Jackson, Chris Johanson, Nina Montenegro, Dylan Muldrew, Tara Murino-Brault, Ralph Pugay, and Samantha Wall
Featuring quotes by: Julia Alvarez, adrienne maree brown, Shirley Chisholm, Marie Equi, Hinmaton-Yalaktit (Chief Joseph), Mitchell S. Jackson, Ursula K. Le Guin, Maya Lin, Kim Stafford, and Minoru Yasui